Digital marketing agency in Sheffield
Our
transparent, data-driven approach

to marketing has brought success for our existing client base. We utilise various content marketing services as well as a

winning combination

of search engine optimisation (SEO) and pay per click (PPC) to deliver success every time
Digital marketing covers all kinds of online marketing services including PPC, SEO, email marketing, social media marketing and more. We can assist with planning, strategising and implementation to produce a unique formula from our tried and tested methods. Our tight-knit team are the chosen marketing partner of many clients in Sheffield, Yorkshire and around the UK.
The beauty of online marketing is how everything can be tracked, monitored and reported upon with ease. Using tools such as Google Analytics we can quantify the results we produce for our customers and justify their marketing spend. When compared with other channels, it has become a no-brainer over the years compared to other kinds of marketing plans.
We pride ourselves on being able to offer:
Flexible campaigns
Increase your online coverage when you need more work, and slow it down anytime
Google Partner
As well as being Google Partner's, we use the latest software so we can deliver the best service
Customised reporting
Using Google Data Studio, we are able to simplify and report on all your key metrics
Tried and tested solutions
We've been there and done it. This allows us to spend more time delivering a higher conversion rate
A Sheffield digital marketing agency you can trust
Reach a bigger,
more relevant audience
Advertising your services to people is easy, but advertising to the right audience exactly when they are looking for your service or ready to buy is better!
We use a variety of methods and tools to plan our digital marketing campaigns to perfection before launch, then as they are running we continuously tweak and improve them which saves businesses both time and money. Being Google Partner's helps in that we are always up to speed on the latest trends.
Our campaigns often include a variety of the following:
Email marketing
Much more, just ask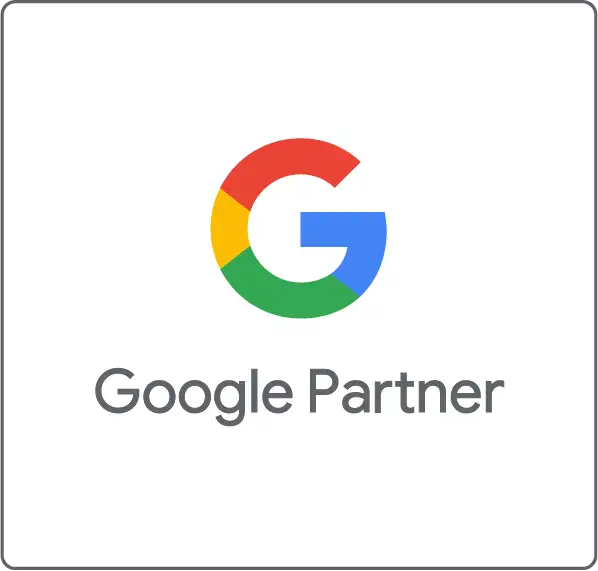 Useful links
Check out some of our
other services
Sheffield digital marketing
Frequently asked
Questions
I ran a PPC campaign in the past but it didn't work. Why would I spend more money?
This is the most common question we get asked when we propose our PPC management services to a local business.
Usually when we ask why it didn't work, we find out that they have run it themselves, and either didn't have the time to put into it, or didn't have the know-how to make it successful. It's important to understand that ad campaigns will be successful when targeted in the correct way.
What is your process?
We will discuss what is available for the keywords that you want to advertise, and identify keywords that meet the criteria you set. We will also analyse what your competitors are doing, what has previously worked well for them, and provide a proposal. If you have an existing campaign, we will run a free PPC audit.
Once a rough plan and budget has been decided, we will create the campaign in more detail. This will potentially include suggestions to make certain changes to landing pages on your website - Google provide cheaper ads and higher results to advertisers with higher quality landing pages. Once the plan has been agreed upon, we will assist with any website changes before completing the setup of your online marketing campaign.
Prior to the campaign going live, we will assist with setting up conversion tracking for your PPC campaign via your website so we can easily monitor what is working.
We will provide a reporting suite via Google Data Studio where you can monitor key metrics and make any suggestions as your campaign is running.
You will be assigned a dedicated account manager who will work with you to improve the performance of your ad campaign month to month. We find that PPC advertising campaigns mature well over time and as Google Ads learns more about your data and what you are looking to achieve.
How much does PPC cost?
The cost of a PPC advertising campaign will depend on a number of factors, including the keywords you want to target, the amount of competition for those keywords, the target location, and the budget you want to spend. We will provide a quote based on your requirements.
Can you help with Google Shopping Ads?
Yes we can help get you set up on Google Merchant Center, and we can help with optimising Google Shopping ads.
Why would I pay for ads when I can get to the top of the search results through SEO?
There is a few reasons why we always recommend running a combination of PPC and SEO for most digital marketing campaigns:
Although optimising your website and making it SEO friendly is definitely a great idea, it can often take a lot of time and effort and does not work straight away. PPC gives us another route to the top of the search results in the short term.
Your website might rank for most search terms, but it probably doesn't rank for all your services. It's possible with plug the gaps on the search engines with a PPC campaign.
Even if you are ranking at the top of the search results across the board, a competitor can easily advertise above you. Running a paid ad when you are ranking well simply gives you more of a chance of getting clicked on.
Do you run ads with Bing?
Yes we are Bing Ads Accredited and although Google Ads is the most popular choice for online businesses when it comes to PPC campaigns, it provides another avenue for getting relevant visitors to your website. We also run ads with Facebook and LinkedIn.
What happens if I choose to manage my campaign by myself after a while?
No problem. The campaign is yours anyway and you are always in full control of the account that is linked to your business. You just delegate access to our PPC agency to manage it on your behalf.
How much do your SEO services cost?
Our SEO services vary in cost depending on what you are looking to achieve and how much work needs to go in to achieve and maintain. Get in touch with us to discuss your requirements in more detail.
What is Google Search Console and can you help me use it?
It's a free tool that you can use to monitor everything that goes on with your domain on Google from an SEO point of view. Yes we can help you use it, please get in touch with us for more information. Some of the benefits include:
Monitor impressions and clicks on your website
Which pages are indexed
Submit your sitemap
Remove old or broken pages
View search queries where your website appeared on the search results
Plus much more
Can you guarantee first page results?
We pride ourselves on our Sheffield SEO services, honesty and transparency are at the forefront of what we do. Although we can achieve amazing results through our SEO efforts, we will never guarantee that we can get your website to the first page on the search results. There is no exact science to it. The reason for this is:
You will have competition when attempting to rank for most search terms and if you are just starting out, they will have been doing it longer than you.
Search engine algorithms can change which means SEO tactics will need to change with them. As of January 2023 when writing this, the Google Algorithm just changed and Google are now focused on helpful content.
Why bother with my SEO when I can run a PPC campaign and get immediate results?
We recommend a combination of SEO and
PPC
whenever a client is looking for results in the short-term and long-term. PPC is a great way of getting short term traffic and boosting your presence online, but running a targeted SEO campaign will yield long term results and is more cost-effective in the long run.
How long does it take for an SEO campaign to work?
Every SEO campaign is different and depending on your target audience, competition for the keywords you are targeting, budget you have, and the current status of your domain, campaigns can take anything from a day to 6 months to start yielding some kind of result. For example, the search term SEO in "Sheffield", is quite competitive and would take some time to get results.
What are the benefits that SEO companies can bring to my business online?
Results from SEO projects with us can include:
Generate more unpaid traffic to your website
Boost lead generation
More sales
Better more relevant content on your site through ongoing content creation
Long term, long lasting, data-driven results
Improved website design - We go the extra mile for clients wherever possible, and if we feel things can be improved on your website to increase the conversion rate from our SEO campaign we will do whatever we can to help
Transparent reporting that allows you to compare and visualise results using Google Analytics and Google Data Studio
Attracting more potential customers rather than losing out to the competition
Web design Sheffield
Get your website
tested by our team
We offer a free report on where your existing website can be improved. No strings attached! Fill out this form and we'll send it over.